My name is Sharyn Bovat & I'm Gonna End the ERA of:

"Let them Eat Cake".

France America Will Boycott French Products If YOU Keep
Stealing Our Taxpayer $$$

STOP Selling Cars to IRAN
Désolé Sarkozy
L'Amérique ne veut plus de la déception du gouvernement français. Nicolas Sarkozy est une éthique, auto centré piquez gourmand. Américains ne peuvent pas faire confiance à une "soi-disant« allié si ils font des affaires avec l'Iran.

La voiture électrique a la fraude et la corruption trop impliqués.
Le partenaire de Nissan Renault utilise une technologie dépassée. Carlos Ghosn, avait ses cadres se situent au congrès américain pour obtenir des fonds de département de l'énergie.



America Will Boycott France when word Gets Out About Sarkozy


Les alliés ont aidé Sarkozy dissimuler la vérité en référence au scandale d'espionnage Renault. Carlos Ghosn a nommé sa maîtresse Mouna Sepheri pour superviser la sécurité et les communications. Ce n'est pas bon pour la empolyees de Renault.

Carlos Ghosn nommé Frédérique Le Grèves de cacher la vérité sur ses relations passées avec les revendeurs d'armes. Sarkozy a laissé cela se produire.

La France a besoin d'un Président qui ne dort pas avec Carlos Ghosn.


L'Amérique serait mieux avec un président socialiste français. Nicolas Sarkozy est un désastre. Un mauvais homme dans son pays et au monde.
Paix et respect,
Sharyn Bovat
The Whistleblower NISSAN
Carlos Ghosn organise sa nouvelle direction
http://www.auto-buzz.com/carlos-ghosn-organise-sa-nouvelle-direction-538477.html
My name is Sharyn Bovat and the French aided
NISSAN
via Renault in frauding the American government out of a billion taxpayer dollars.

NISSAN's partner/ parent company Renault a French company builds cars in Iran and Renault sales in IRAN are up 70% this year. Iran uses Renault car platforms when building missiles. Iran sends weapons to Iran and Afghanistan to kill our troops.
More Soon!!!


President Sarkozy "if" YOU do not assist in firing Carlos Ghosn for defrauding the American people then a manifestation must happen in reference to your "ignoring" for basic human rights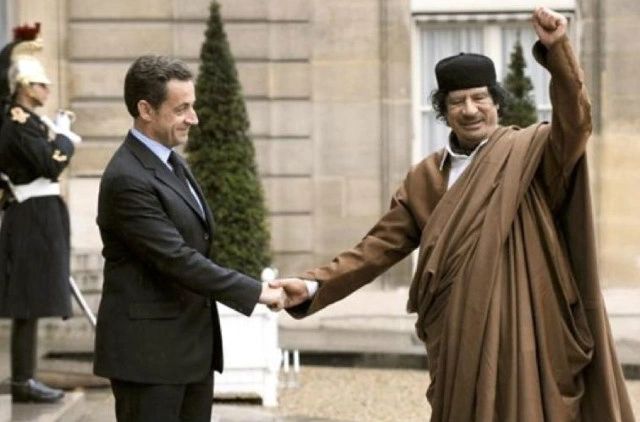 Nicolas Sarkozy's best man charged in arms sales corruption scandal
The Guardian
-
French president Nicolas Sarkozy's best man has been charged in an arms sales corruption scandal. Photograph: Emmanuel Dunand/AFP/Getty Images Nicolas ...